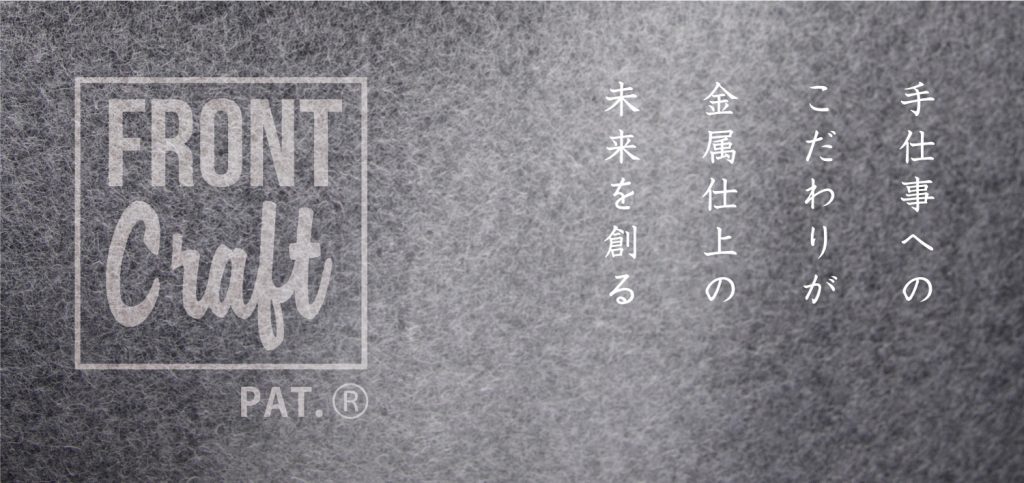 Our company has developed a technology which can grind on color layers made by paints or chemicals on all kinds of metals, and we have patented the technology. We named it "FRONT CRAFT®"
Our patented technology can be used on all kinds of metals, and we have no limits on paints, chemicals, and or the way of grinding. This unlimited possibility allows us to create many kinds of expression on metals.
This patented technology has a root to a long history of craftmanship on weathering steel coating technology. This craftmanship skill is what makes our company's technology different from others.
We hope the"FRONT CRAFT®" technology will be wisely used, and hoping that it will contribute to development on construction industry.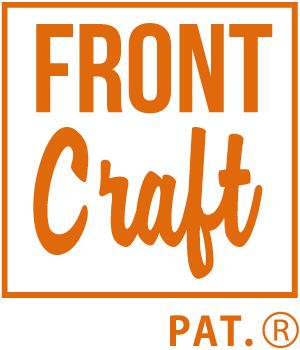 "FRONT CRAFT®"
We are going to promote further spread on the use of our patented technology, and the beauty and the possibility of the metal, by using the logo mark above.
Title of the Invention: Metals with grinding patterns and the manufacturing method.
Patent Number: 6508758
The Date of Patent Acquisition: April 12th, 2019
Patentee: Front Co., Ltd.
Grinding on color layers made by paints or chemicals on all kinds of metals, can make various new and unique expressions.
Any kinds of metal can be used for this technology such as coated steel plates and sheets, weathering steel, stainless, aluminum, copper, brass, titanium etc.
The metal made by our method can be used of course as an interior material but also as an exterior material.
List of Things that can be Realized by Using our Patented Technology
Beautifully designed exterior panels or sash can be made by using high corrosion resistant plated steel which is normally used as base material.
Even with different kinds of material, such as stainless, aluminum, steel, they all can be finished with the same expression down to the small details.
Many expressions made by color adjustment and grinding patterns allow us to match the natural texture such as stones, bricks, washi (Japanese paper) etc. and blends in very well with nature.
CHECK OUT OUR VARIETY OF EXPRESSIONS ON METALS. Click HERE.